---
Tickets
Now you can purchase tickets online.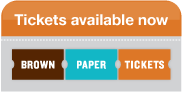 ---
Our Spring Production



Written by Garson KANIN
Directed by Bob KAPLAN

Starring:
Connie Baker
Kimberly Blackett
Eric Clavell
Rebecca Edana
Chris Fretto
George Loizides
Josiah Martin
Peter Morrison
Derek McLaughlin
Matt O'Connor
Ava Rountree
Amy Rowland
Ken Rowland
Adam Tuzza

Performances:
Fri & Sat. APRIL 24, 25, MAY 1, 2 at 8 p.m.
Sundays APRIL 26, MAY 3 at 3 p.m.
in our theatre space at the
Bellport Boy & Girls Club
471 Atlantic Ave
Bellport, NY


"Born Yesterday" tells the story of Harry Brock, a millionaire junk dealer with designs on Washington politics. Harry hires a sophisticated writer to educate his less-than-sophisticated girlfriend, Billie Dawn, who ends up falling for the writer and turning the tables on her boyfriend's shady business deals.

At the door -
General Admission: $20
Playcrafters Members, Students: $18
Seniors: (Members) $16 (Non-Members) $18

[Click Here] to order tickets online.


---
Past Memories
Please visit our section called "Memories from Past Shows" which features photos, art work and credits from past shows.
Fifty years of Playcrafters' history is a lot to cover so this section will grow and remain a work in progress for some time.

In addition to our shows, there have been many social activities we'd like to remember as well.

If you have any pictures to contribute, comments, suggestions or stories, please contact our webmaster .


"Like" us on FaceBook
and join the conversation.